SERVICES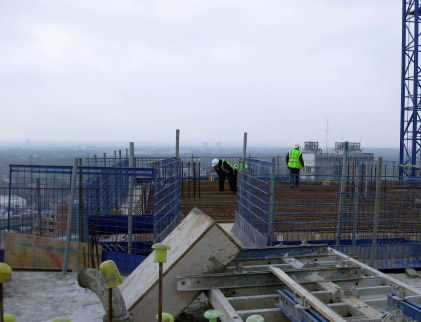 The long-term cost effectiveness of an economically sustainable building can be easily identified in terms of energy/material efficiency and human resources. In addressing a given project's budgetary concerns and expected investment returns, London & Regent's expertise in green building design and delivery reflects a proactive approach.
The production of sustainable, contextual and responsible buildings has allowed London & Regent to expand their global reach. With new projects in preliminary stages in foreign markets, the future looks very promising.
London & Regent are driven by the pursuit of a quality – a belief that our environment and surroundings directly influence the quality of our lives, whether in the work place, at home or in public spaces in between. The physical and geographic context of a building and a sensitivity to the culture and climate of the location are all vital concerns when working on a London & Regent project.
London & Regent is committed to achieving the highest standards of Health and Safety, ensuring that all employees, subcontractors and the general public are protected at all times and are working within a safe and healthy environment.
London & Regent site management teams have a pro-active approach and actively encourage and educate employees to think 'safety'. This in turn achieves a positive attitude towards health, safety and environment within our organisation, ensuring we adopt a 'right first time' approach.
Training is high on the agenda and London & Regent aims to operate 100% CSCS accreditation for all workers. A zero tolerance policy is adopted to reinforce London & Regent's safe systems of work.
Our construction operations comprise all types of the built environment. This encompasses the most complex projects, including tall buildings and infrastructure, as well as a large number of mid-sized and small projects such as private homes.
In addition to our construction services we contribute with our specialized expertise, for example, within design build.
Typically London & Regent's services would fall into one or a combination of:
Preconstruction Consulting
Program Management
Project Management
Construction Management
Design-Build
Design-Build/Finance
General Construction
Building Maintenance
Multiple Building Program
London & Regent's ecologically sustainable construction strategies seek to make optimal use of scarce resources, recognising that both building materials and the energy utilised to extract and create them are finite. A sustainable building project maximises daylight and fresh air, providing a superior environment for its occupants and resulting in long-term contributions to the surrounding environment.
London & Regent designs and implements projects to include sustainable elements that promote healthy and well-being for end users:
Advanced building control systems
Climatically responsive planning
Waste reduction
Natural daylighting
Building orientation
Urban redevelopment
Thermal massing
Intelligent building systems
Building simulation
Building performance ratings
"London and Regent Construction was created out of the desire to bring the Best Practice in terms of the architecture and design to the overall development and construction process"