SUSTAINABILITY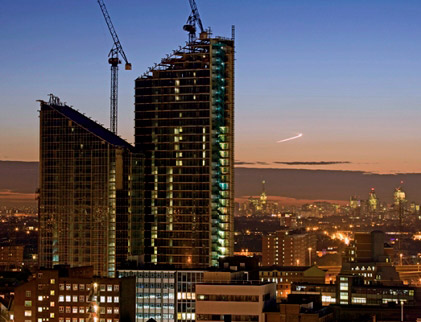 The long-term cost effectiveness of an economically sustainable building can be easily identified in terms of energy/material efficiency and human resources. In addressing a given project's budgetary concerns and expected investment returns, London & Regent's expertise in green building design and delivery reflects a proactive approach.
The production of sustainable, contextual and responsible buildings has allowed London & Regent to expand their global reach. With new projects in preliminary stages in foreign markets, the future looks very promising.
London & Regent are driven by the pursuit of a quality – a belief that our environment and surroundings directly influence the quality of our lives, whether in the work place, at home or in public spaces in between. The physical and geographic context of a building, a sensitivity to the culture and climate of the place are all vital concerns when working on an London & Regent project.
London & Regent's ecologically sustainable construction strategies seek to make optimal use of scarce resources, recognizing that both building materials and the energy utilized to extract and create them are finite. A sustainable building project maximizes daylight and fresh air, providing a superior environment for its occupants and resulting in long-term contributions to the surrounding environment.
We design and implement our projects to include sustainable elements that promote healthy and well-being for our end-users:
Advanced building control systems
Climatically responsive planning
Waste reduction
Natural daylighting
Building orientation
Urban redevelopment
Thermal massing
Intelligent building systems
Building simulation
Building performance ratings
"We believe Green buildings are not only good for the environment, they also provide immediate and long-term economic benefits for developers, building owners and occupants."